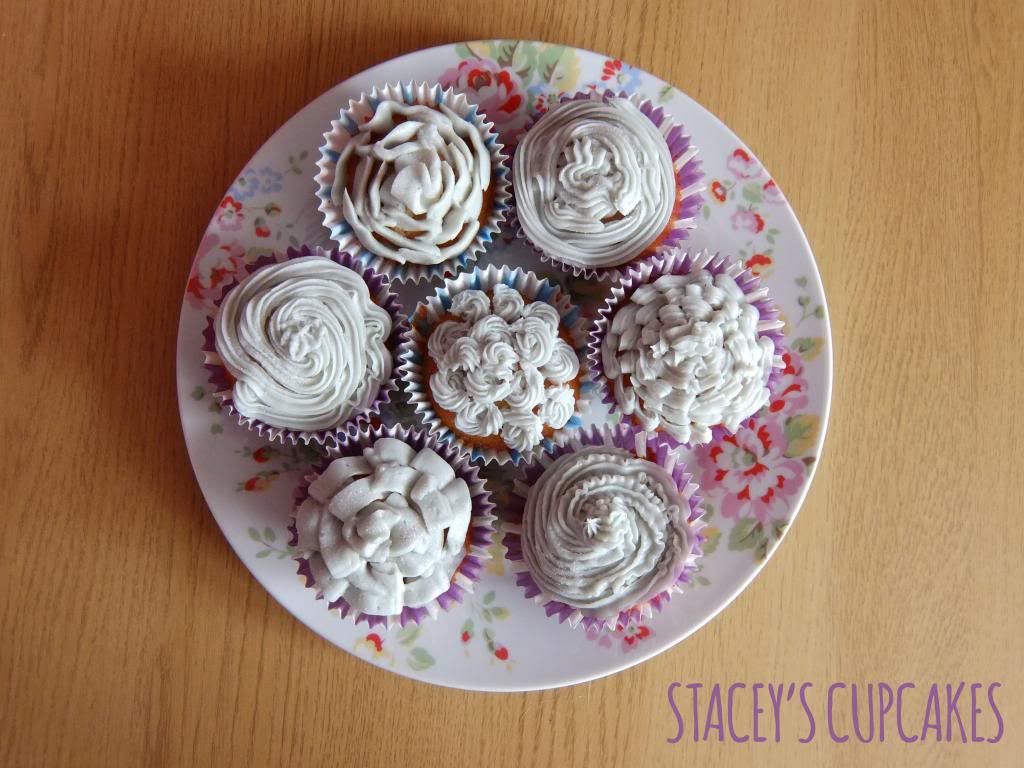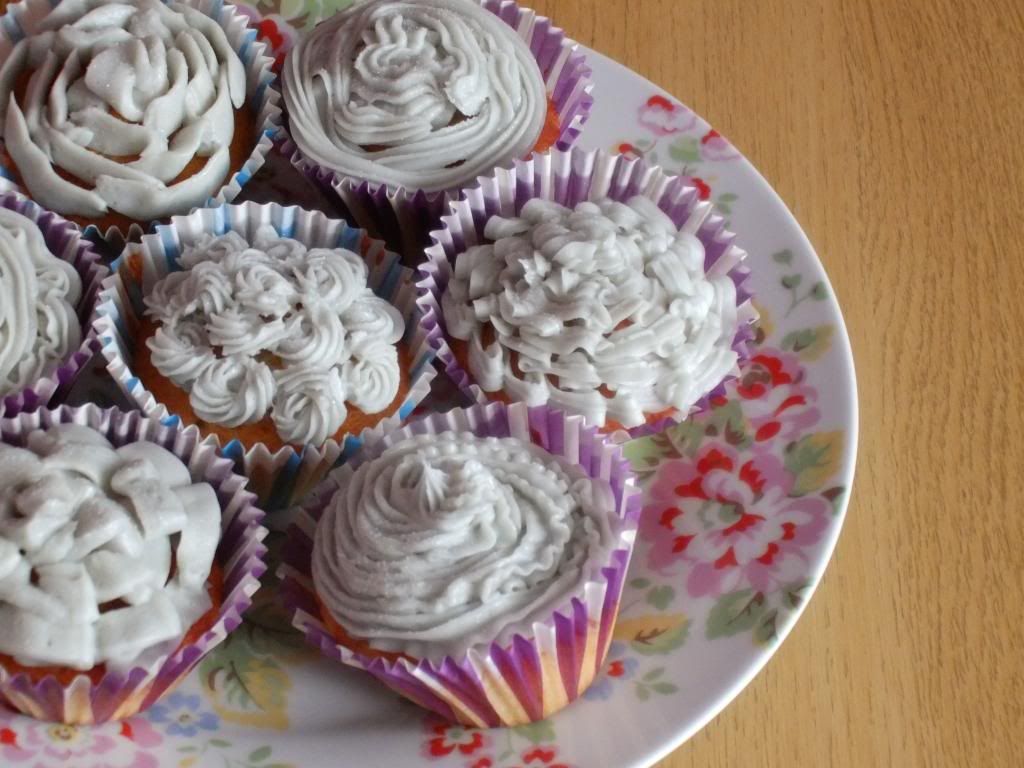 My sister Stacey makes just about the best cupcakes ever. She has spent far too much time perfecting the method and by now she's a seasoned pro. Apparently it's all in the weighing.
The Cake
150g caster sugar
150g butter
150g eggs (yes, she weighs them)
150g self-raising flour
2 tsp vanilla extract
3 tsp milk
Cream the butter and the sugar, then beat in the eggs one at a time. Add the vanilla and give the mixture an extra blitz until smooth. Finally sift in the flour and gently fold in with a spatula. Now weigh out 50g into each cupcake case and put into a pre-heated oven for about 20 minutes.
The Icing
200g icing sugar
100g unsalted butter
1 tsp vanilla extract
optional food colouring
Cream the butter and vanilla until thick but spreadable and pipe over the cooled cakes.