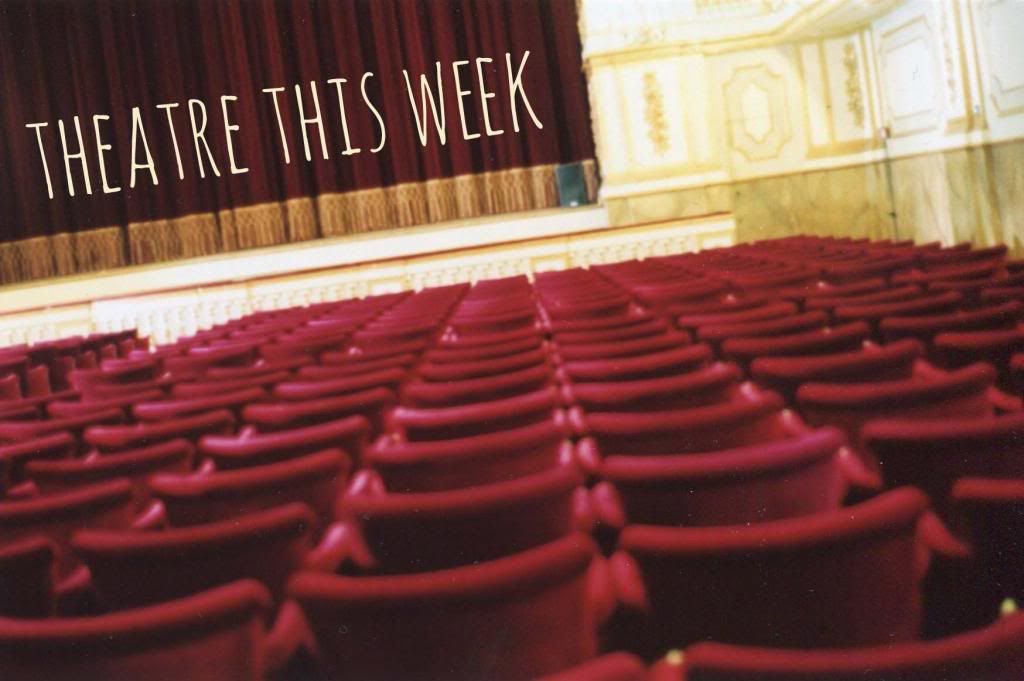 I generally shy away from musicals and saw The Light Princess (Lyttelton, 29th January) almost by accident. This is a feel-good, pretty little thing with a fantastic central performance from

Rosalie Craig as the princess who floats but overall the songs are too sugary and immemorable and it lacked that dark wit that is expected from a fairytale. I found myself astonished by the brilliant acrobats and cute puppeteering more than the show itself.
In The Weir (Wyndham, 1st February) four people in a small pub in rural Ireland start to tell ghost stories and in doing so expose something profoundly human and real about themselves. We see their empathy, their fears and their loneliness as one by one, buoyed by whiskey they gather the confidence to tell their tale. The small details in Conor McPherson's story are beautiful; Jack's remark about his house being away from the through road gives a sense of the men being caught in time and tied to the past. This is a quiet play on the surface that finds comedy in the familiar but it is what's not said that has the biggest impact; it is compassion and love for each other that bind the men. When mysterious newcomer Valerie shocks them with her story she isn't ridiculed or appeased, instead they offer her tale respect and we know that here she's found a safe home.