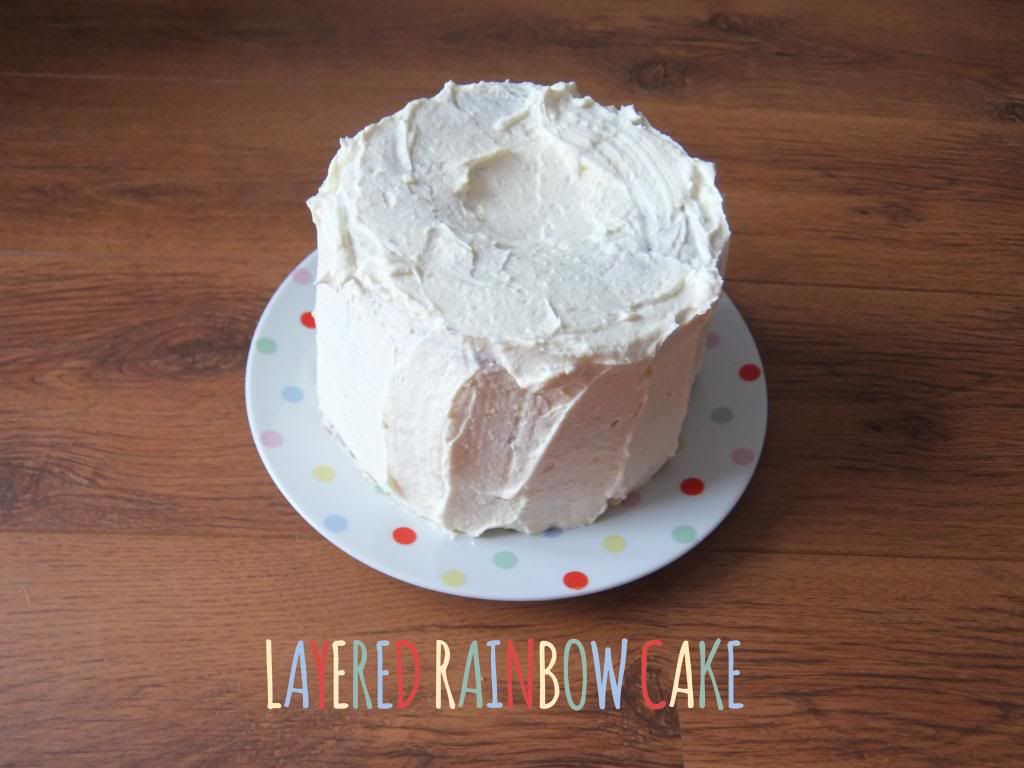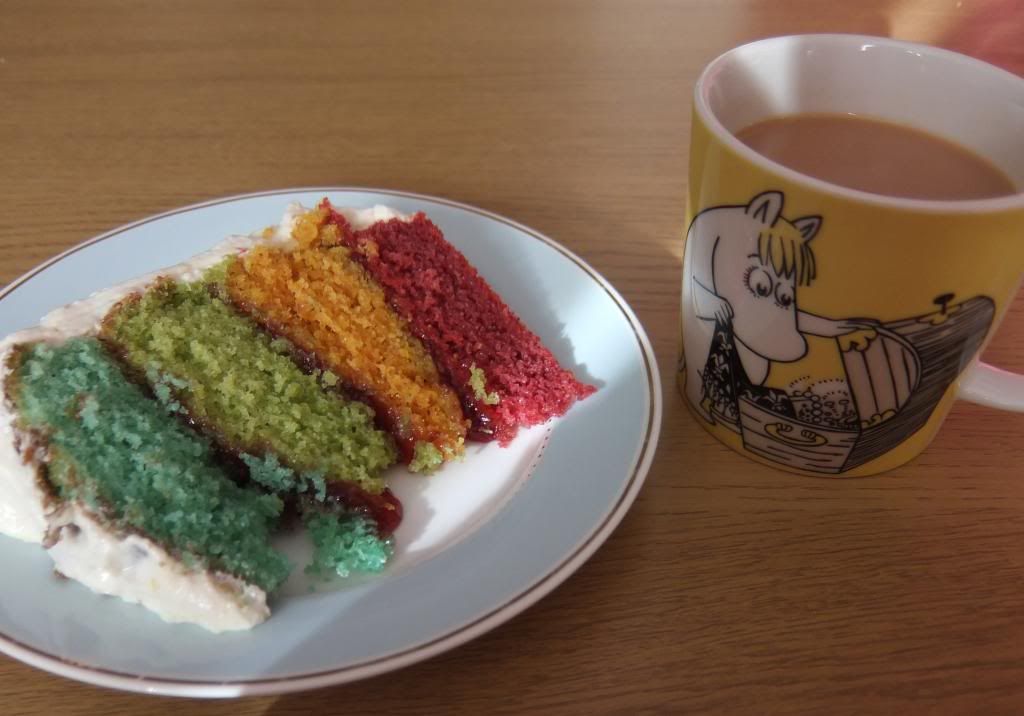 Rainbow coloured layer cakes always look impressive but are actually relatively easy in terms of baking, the base recipe is just a simple Victoria Sponge. That's not to say that we haven't had any disasters with it; the first time we tried it was more cement coloured than rainbow and the icing curdled from over-mixing. You live and learn. This time, instead of standard food colouring we used gel colouring, which was far more vibrant and instead of the usual six small layers we made four larger layers; it is far more manageable making only four cakes. I also find it a too rich with icing in-between each layer so we swapped the icing with jam.
The Cake
400g caster sugar
400g butter
400g eggs (or roughly 6 large eggs)
400g self-raising flour
4 tsp baking powder
4 tsp vanilla extract
400g raspberry jam
4 gel food colouring
Cream the butter and the sugar, then beat in the eggs one at a time. Add the vanilla and give the mixture a last blitz until smooth. Finally fold in the baking powder and flour with a spatula. Split the mixture into four equal parts and add a different colour to each bowl. Cook each of the four cakes for about 25 minutes. Once cooled, spread jam over the top of three of the layers and build up the cake, the fourth layer should go on the top.
The Icing
200g icing sugar
100g unsalted butter
250g cream cheese
1 tsp vanilla extract
Cream the butter and vanilla, then add the cream cheese and icing sugar a bit at a time until thick but spreadable. Cover the whole cake with a thin layer of icing and then put in the fridge for 20 minutes, this should harden the icing slightly and allow you to slather on the rest of the icing without the jam or any crumbs seeping through.