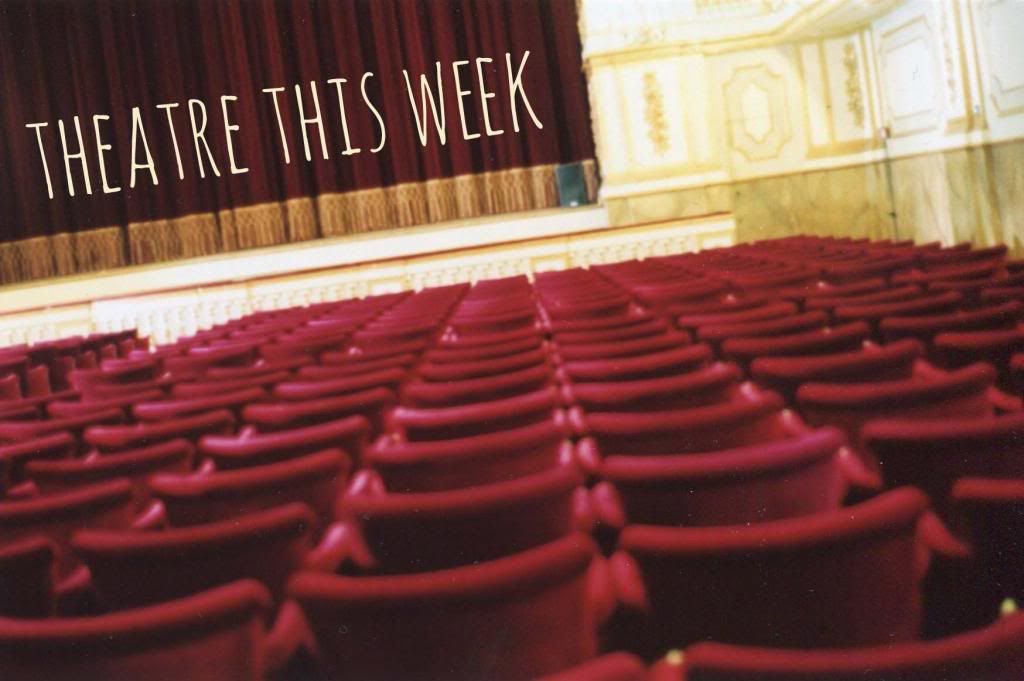 I'm lucky enough to get to see a lot of theatre so I thought a little thing I would try this year is a one paragraph summary at the end of the week covering what I've seen, something like a little theatre diary of the year. I find watching performances a very unique and personal experience so it feels instinctively weird to commit my thoughts on it to type (I mean, who am I to comment) but what-ho, here goes, I even made a little photo thing to go with the post, things are getting serious...
Coriolanus
(Donmar Warehouse, 2nd Jan 2014, matinee) to start the New Year. A great, loud and angry way to return back to work, this one. Coriolanus is difficult, heavy for Shakespeare, bitter and unforgiving. Josie Rourke's version simmers, it feels modern but yet remains undeniably ancient, there's a juxtaposing of age and time; fighting with swords and helicopters, we never change. Tom Hiddleston, in the title role, gives a huge, bloody, powerhouse of a performance.
Strangers on a Train
(Gielgud, 4th Jan 2014, matinee) was a minor blip on the otherwise great theatre run that I've been having of late. Almost like a metaphor for the production itself, a huge, grey, revolving stage creaks, moans and slides its way through the performance. Background noise of driving cars and trains, along with moving images projected onto the back wall, presumably there to hide the scene changes, only emphasise the confusion. There is no discernible chemistry between Laurence Fox and Jack Huston and no real drama to speak of. It's all sadly lacklustre.