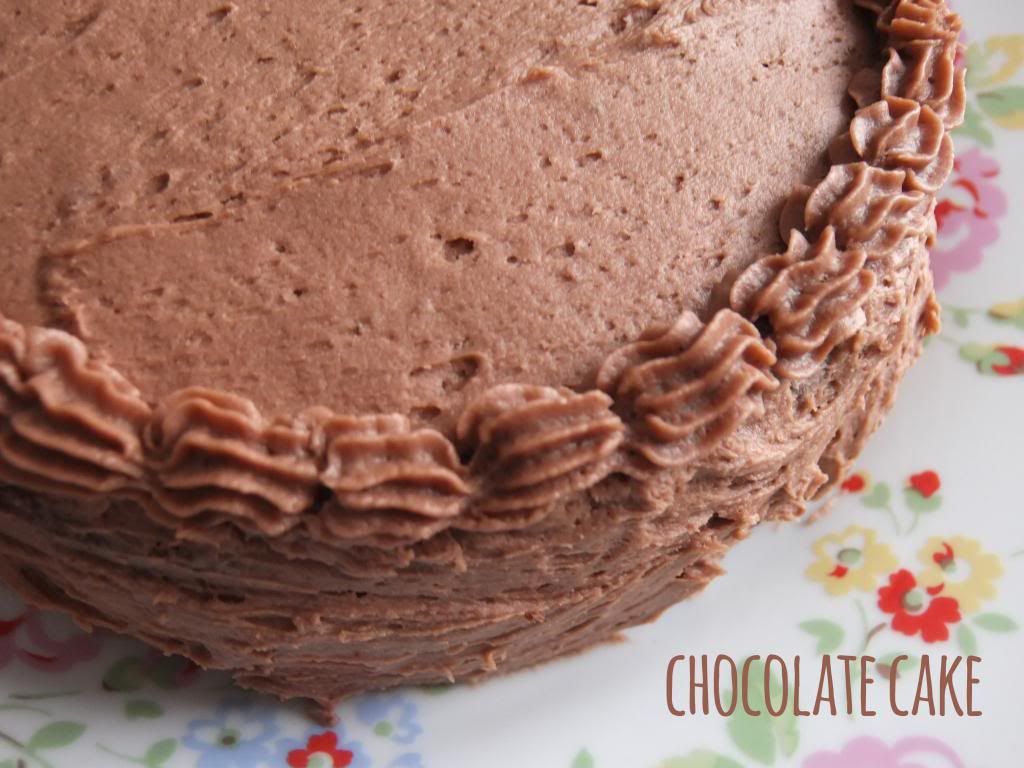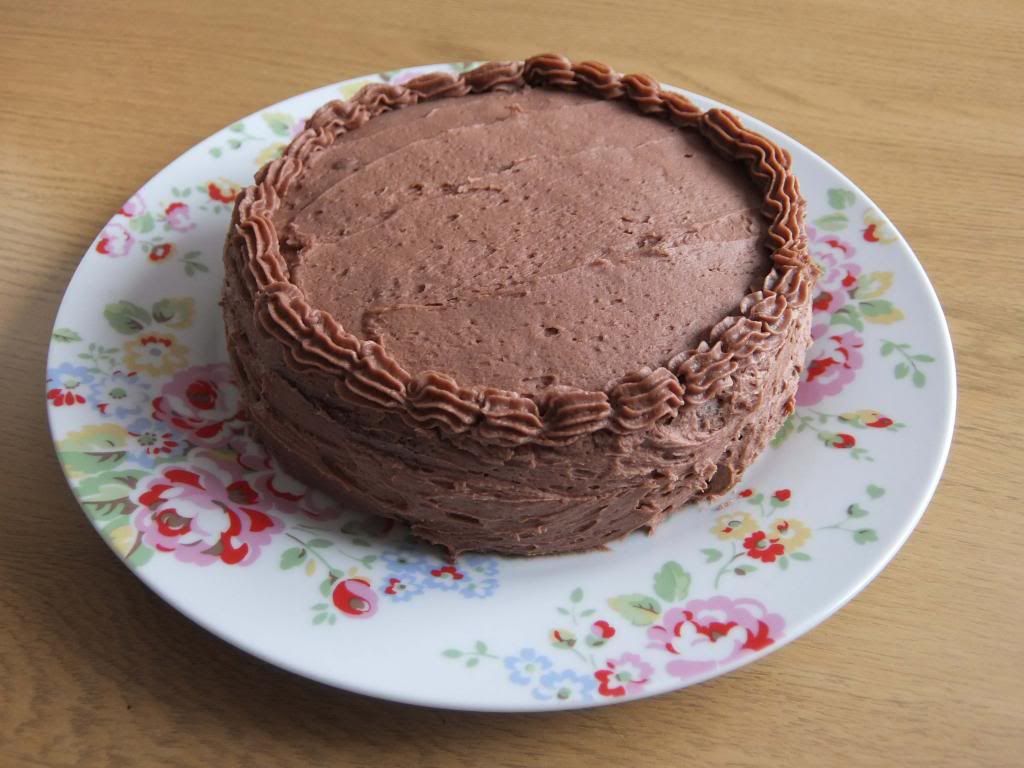 This is an old cake recipe I borrowed from my mum; it's very, very simple and delightfully 70s (the piping is a little nod to this). Originally it had a pure, double cream sandwich filling but I updated it a bit with a light chocolate butter cream icing.
The Cake
160g caster sugar
3 tbsp water
3 tbsp cocoa powder
75ml milk
100g butter
2 eggs, separated
100g self raising flour
1 tsp baking powder
Add 3tbsp of the sugar to a pan and heat gently, adding all the cocoa powder and water. Once the mixture has thickened and looks slightly silky take it off the heat, whisk in the milk and cool.
Mix the butter and the rest of sugar until creamy, then beat in the egg yolks and the cooled chocolate mixture. Once the mixture is smooth add the baking powder and flour. Finally beat the egg whites until they are thick and fold into the mixture.
The Icing
300g icing sugar
100g unsalted butter
3 tbsp cocoa powder
40ml milk
20ml double cream
This is the easiest and most satisfying bit; pour all the ingredients into a bowl and whisk until smooth. Add extra milk if the icing is looking a bit sad and dry, it'll soon pick up.